The BOSTON & MAINE RAILROAD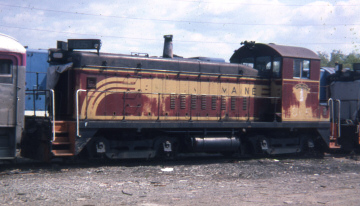 B&M SW8 switcher at Billerica Shops, MA

photo by Todd/Eric Larsen

B&M GP9 #1826

photo by Eric/Todd Larsen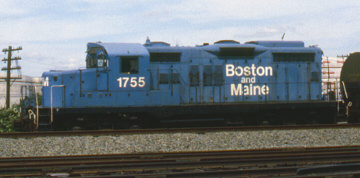 B&M GP18 #1755  West Cambridge MA

photo by Eric/Todd Larsen

Boston & Maine, ex-MBTA RDC-2 at  Bedford Depot Park, Bedford MA.  Car has been restored by the FBDP inside & out for display along the Minuteman bike path.  Check their WEBSITE for more info!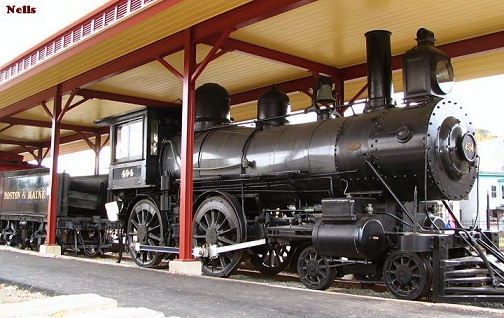 B&M engine #494 was built in 1892 at Manchester NH.  It now resides at White River Junction VT with tender and caboose.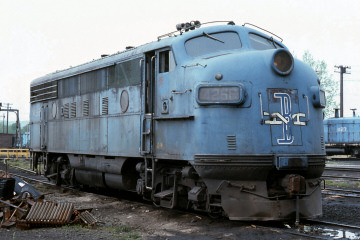 B&M F7A #4266 E Deerfield MA (May 1976)

photo courtesy David Hutchinson

B&M GP40 #316  Lawrence MA  (6/23/81)

photo courtesy David Hutchinson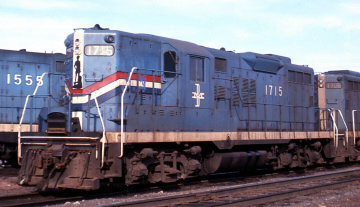 B&M GP9 #1715  Ayer, MA (3/14/76)

photo by Leroy Hutchinson, courtesy D. Hutchinson

This page was last updated on: January 28, 2018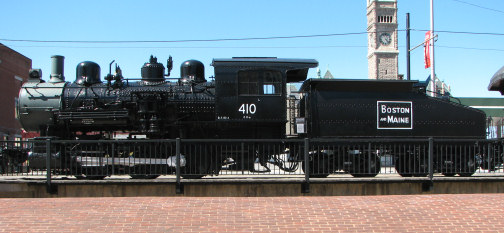 B&M engine #410 almost ended its life as a switcher the Fletcher granite quarry.  It was saved from North Billerica shops and has been cosmetically restored by the B&M Historical Society.  It now resides in Lowell MA.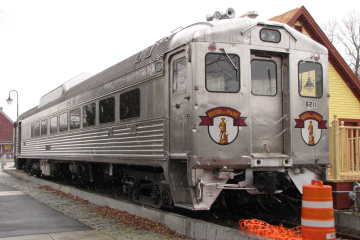 The Boston and Maine Corporation (reporting mark BM), known as the Boston and Maine Railroad  until 1964, was the dominant railroad of the northern New England region of the United States for a century.  In the 1980's, the line was purchased by Guilford Transportation Industries.  It is now part of the Pan Am Railways network.

B&M GP38-2 #210 (1984)

photo by Eric/Todd Larsen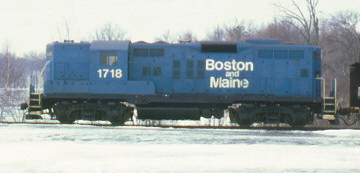 B&M GP9 #1718 switcher at Ayer, MA, early 1980s

photo by Todd/Eric Larsen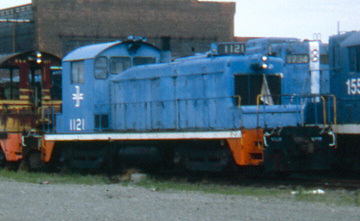 B&M switcher at Billerica Shops, MA

photo by Todd/Eric Larsen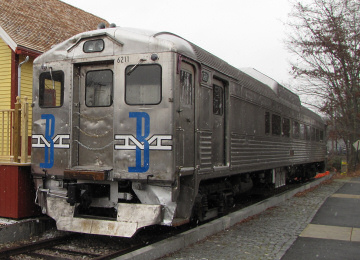 All photos and commentary © Jonelle DeFelice 2003-2018 unless noted otherwise.

Please DO NOT COPY unless with permission