NEW ENGLAND CENTRAL RAILROAD

#3845 at Palmer MA (11/20/04)

#3851 at Palmer MA (5/6/06)


#3847 at Palmer MA (3/25/06)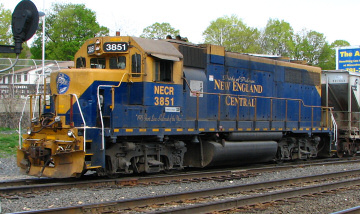 New England Central came about in 1995,  operating on ex-Central Vermont trackage.  Trains travel from St Albans, VT south to New London, CT.   The Genesee & Wyoming acquired ownership of the railroad when it took over all Rail America lines.  Starting in 2013, the original yellow & blue NECR paint scheme started to be replaced with the Genesee & Wyoming corporate colors.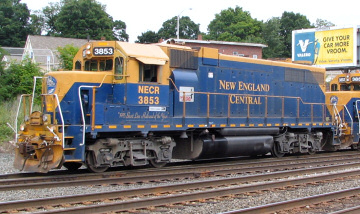 #3853 at Palmer MA (7/24/04)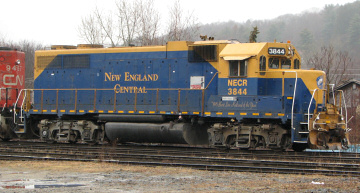 #3844 at Palmer MA (1/14/07)

#3855 at Palmer MA (4/24/09)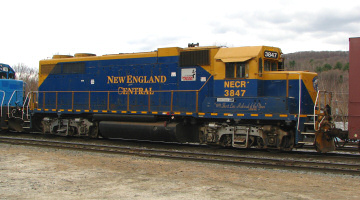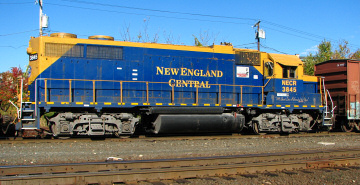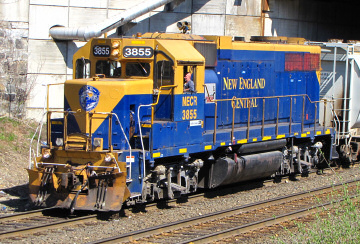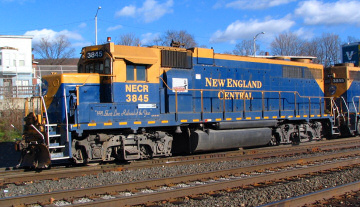 #3845 at Palmer MA (10/14/06)

#3849 at Palmer MA (5/1/04)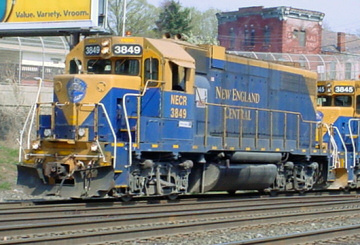 All photos and commentary © Jonelle DeFelice 2003-2021 unless noted otherwise.

Please DO NOT COPY unless with permission