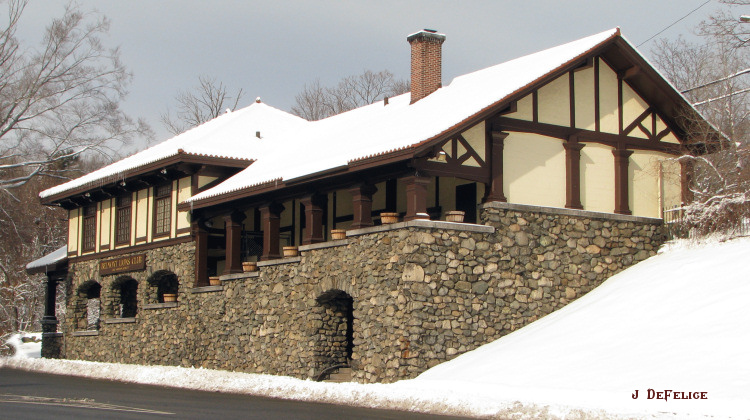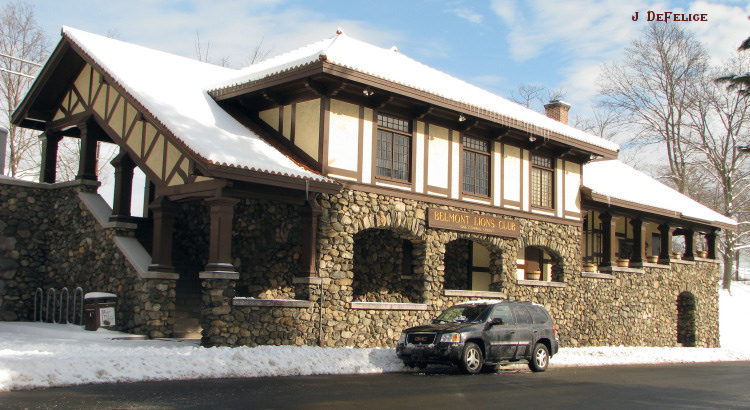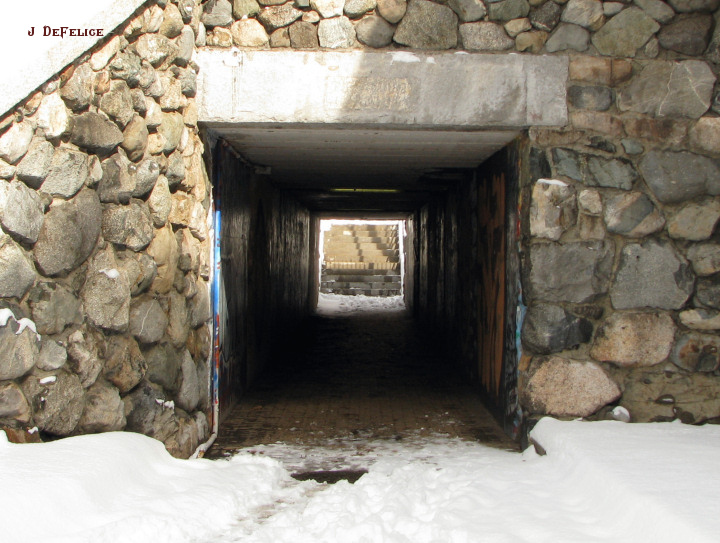 Boston & Maine / MBTA Station

Belmont Center (MA)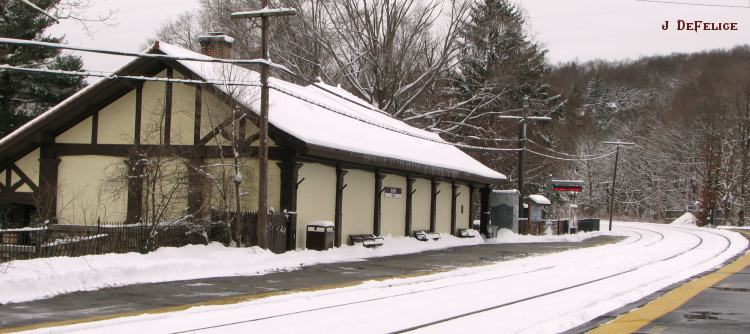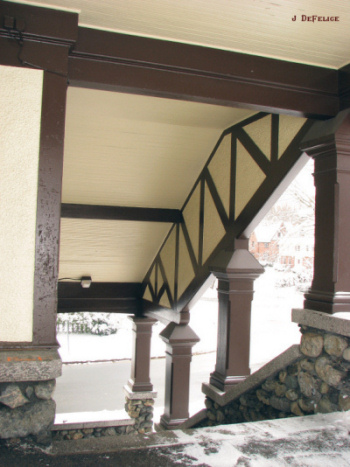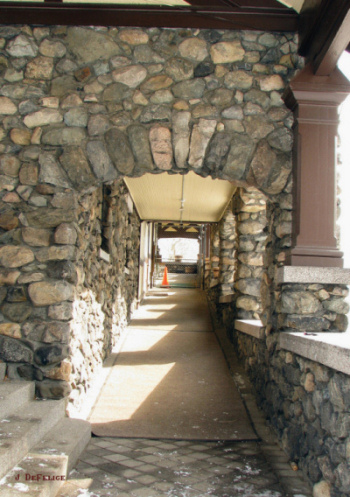 This bridge is just east of the station and was built in 1907 to eliminate the old grade crossing that once existed here.

This is the pedestrian tunnel that goes under the station from one side of the tracks to the other, for those who don't wish to cross the actual rails

Stairway on the west side of the station

Walkway in front of the station

Trackside looking east towards Hill Crossing and on to Boston

Trackside looking west in the direction of Waverley and Waltham

Street view showing the covered stairway that leads to the platforms

Now occupied by the Belmont Lions Club, this station is in great condition, though some open sections have been walled up.  The stones were from a Belmont farm.

All photos and commentary © Jonelle DeFelice 2003-2018 unless noted otherwise.

Please DO NOT COPY unless with permission